Email marketing has been a fundamental tool in the marketer's arsenal for decades. It has proven its worth in forging strong connections with audiences and driving substantial revenue. However, as with any marketing method, it has had to adapt to the changing tides of consumer behaviour and technological advancements. In its early days, email marketing was characterised by plain text newsletters and generic promotional emails. These messages were often seen as intrusive, and recipients quickly grew tired of irrelevant, spammy content cluttering their inboxes.
In response to these challenges, the effectiveness of email marketing has been questioned due to issues like spam, inbox overload, and diminishing open rates. The sheer volume of emails people receive on a daily basis can make sifting through them a daunting task. Over the years, the average person has become more selective about which emails they open and engage with. This shift in consumer behaviour has forced marketers to evolve their strategies to stay relevant and engage their audience effectively.
To address these challenges and provide a more personalised, engaging experience, marketers have turned to personalisation, segmentation, and automation. These strategies have significantly improved the return on investment (ROI) of email campaigns. Yet, even with these advancements, traditional email marketing has struggled to create a truly engaging and interactive experience for recipients. This is where Conversational AI steps in to revolutionise the landscape of email marketing.
The Rise of Conversational AI
What is Conversational AI?
Before we dive into the integration of Conversational AI with email marketing, let's establish a clear understanding of what Conversational AI is. Conversational AI is a subset of artificial intelligence (AI) designed to facilitate natural language interactions. It encompasses chatbots, virtual assistants, and other automated systems that engage users in conversations, mimicking human-like interactions.
The Limitations of Traditional Email Marketing
Inbox Overload: The average person's inbox is inundated with emails daily. This relentless flood of messages can be overwhelming, making it easy for your emails to get lost in the shuffle. Many end up overlooked, no matter how well-crafted their content may be.
Diminishing Open Rates: As email inboxes become increasingly clogged, open rates for traditional email marketing have declined. People have become more selective about which emails they open and engage with, and many promotional emails remain unopened.
Spam and Irrelevance: Many marketing emails end up in the spam folder or are swiftly deleted without ever being opened. This often happens due to emails being perceived as spammy or irrelevant to the recipient's interests. Traditional email marketing has struggled to consistently provide value to recipients.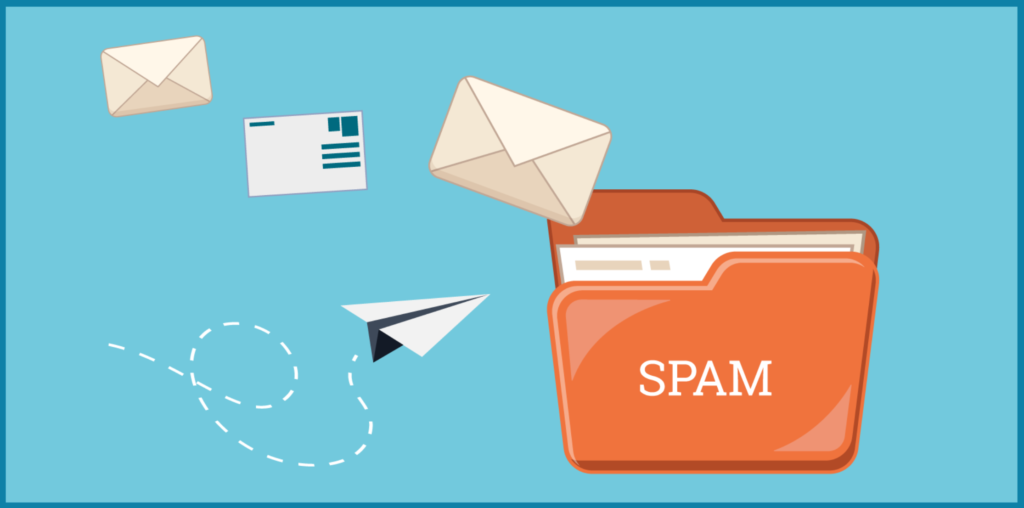 To address these challenges and provide a more personalised, engaging experience, marketers have been seeking innovative solutions. Conversational AI emerges as a promising solution that has the potential to revolutionise the way businesses communicate with their customers through email.
Integrating Conversational AI with Email Marketing
Conversational AI can transform static emails into dynamic, interactive experiences. Instead of merely presenting information, emails can now include chatbots or virtual assistants that engage recipients in real-time conversations. Users can ask questions, request product recommendations, or even schedule appointments directly from the email itself.
Conversational AI enables real-time engagement within emails, making them a two-way communication channel. This fosters a sense of immediate interaction, enhancing the user experience. Recipients can actively participate in the conversation, rather than being passive observers.
Conversational AI can seamlessly guide users through various tasks without the need to leave the email. This convenience can significantly increase user engagement. For example, a user browsing a clothing store's email could interact with a chatbot to see available sizes, colours, and even make a purchase right from the email.
Conversational AI can analyse user data and behaviour to create highly personalised email content. This goes beyond using a recipient's first name; it involves tailoring the entire email based on their preferences, purchase history, and browsing habits, creating a more engaging and relevant message.
By analysing user behaviour, Conversational AI can provide tailored recommendations and content that align with the recipient's interests. For instance, if a customer has shown interest in running shoes on a website, the email can present personalised recommendations for the latest running shoe arrivals.
Real-Time Personalisation
Conversational AI can adjust email content in real time based on the recipient's actions and interactions, ensuring the message remains relevant. This means that if a recipient starts a conversation with a chatbot, their preferences and needs can be incorporated into the ongoing email conversation.
Automated Customer Support
Integrating AI-driven chatbots into emails allows businesses to provide instant customer support. Customers can get quick answers to their queries, reducing the need for them to leave the email platform and visit a website or make a phone call.
Enhancing User Experience
Instant customer support through email improves the overall user experience. When users encounter a problem or have a question, they don't have to navigate away from the email, which reduces frustration and leads to higher customer satisfaction.
By offering immediate assistance through email, businesses can reduce the friction that often leads to abandoned purchases or inquiries. Customers can swiftly resolve any issues or queries, resulting in a smoother path to conversion.
Conversational AI can predict user intent based on their interactions, allowing marketers to anticipate customer needs. This enables the delivery of timely and relevant content, offers, and recommendations, increasing the chances of conversion.
Anticipating Customer Needs
Predictive analytics can forecast what a customer is likely to be interested in, enabling proactive recommendations and offers. For instance, if a user inquires about hiking gear in an email chat, the AI can predict their interest and provide information about upcoming hiking events or promotions.
By providing relevant content and offers at the right time, businesses can significantly increase their conversion rates. When customers receive personalised product recommendations in real-time based on their preferences and behaviour, they are more likely to make a purchase.
A/B Testing and Optimisation
AI-powered tools can conduct A/B tests on different email variations and automatically optimise email campaigns in real time. This leads to improved-time open rates, click-through rates, and ultimately, higher ROI.
A/B testing and optimisation ensure that email marketing campaigns are continually improved, maximising their effectiveness. Marketers can test different subject lines, content layouts, and calls to action to identify what resonates best with their audience.
Optimising email campaigns in real-time can lead to higher ROI by ensuring that each email sent is more likely to convert. When the AI identifies the most effective elements of an email, such as the ideal timing for sending, it enhances the overall performance of the campaign.
The Future of Email Marketing
The future of email marketing lies in the integration of Conversational AI. By leveraging the capabilities of AI-driven chatbots and virtual assistants, businesses can create more engaging, personalised, and interactive email campaigns that deliver better results. As technology continues to advance, embracing this evolution will not only keep you relevant but also empower you to provide the seamless, customer-centric experiences that modern consumers demand.
The Competitive Advantage
For those forward-thinking businesses that take the bold step of embracing Conversational AI in their email marketing endeavours, a distinct competitive advantage awaits. This novel approach allows them to deliver a level of service, personalisation, and engagement that propels them above their competitors in a crowded marketplace. This competitive edge can be the catalyst for increased market share and unwavering customer loyalty, propelling these businesses to the forefront of their industries.
Meeting Customer Expectations
Modern consumers expect convenient, personalised interactions with brands. Conversational AI in email marketing allows businesses to meet these expectations, fostering loyalty and brand advocacy. When customers receive emails that cater to their individual needs and preferences, they are more likely to engage with the brand on an ongoing basis.
The Seamless Customer Journey
With Conversational AI, the customer journey becomes more seamless. Customers can engage, inquire, purchase, and receive support all within the confines of an email, creating a frictionless experience. This simplifies the process for customers and reduces the effort required to interact with your brand.
By providing timely and relevant content and offers, businesses can significantly boost their revenue. Conversational AI helps increase conversion rates, contributing to overall revenue growth. When emails can predict and cater to customer needs, the likelihood of a sale or conversion dramatically rises.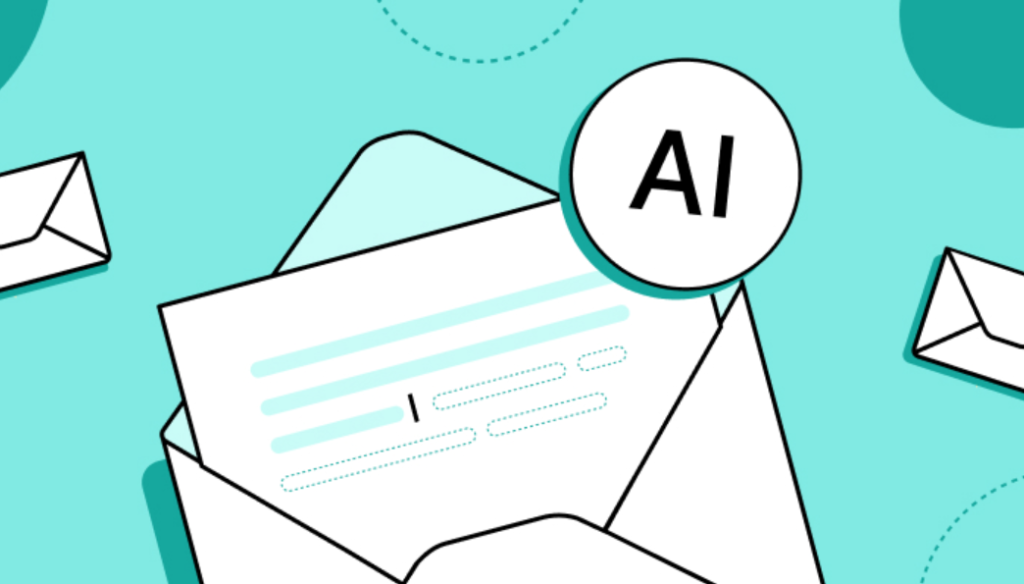 Email marketing, once considered a static and one-sided channel, is undergoing a transformation. The integration of Conversational AI has unlocked new possibilities, enabling businesses to engage with their audience in ways previously unimaginable. As we move forward, embracing this evolution will not only keep you relevant but also empower you to provide the seamless, customer-centric experiences that modern consumers demand. The future of email marketing is conversational, and the time to seize this opportunity is now. Your competitors are already on the path to innovation; it's time to join them and redefine the way you connect with your audience through email.